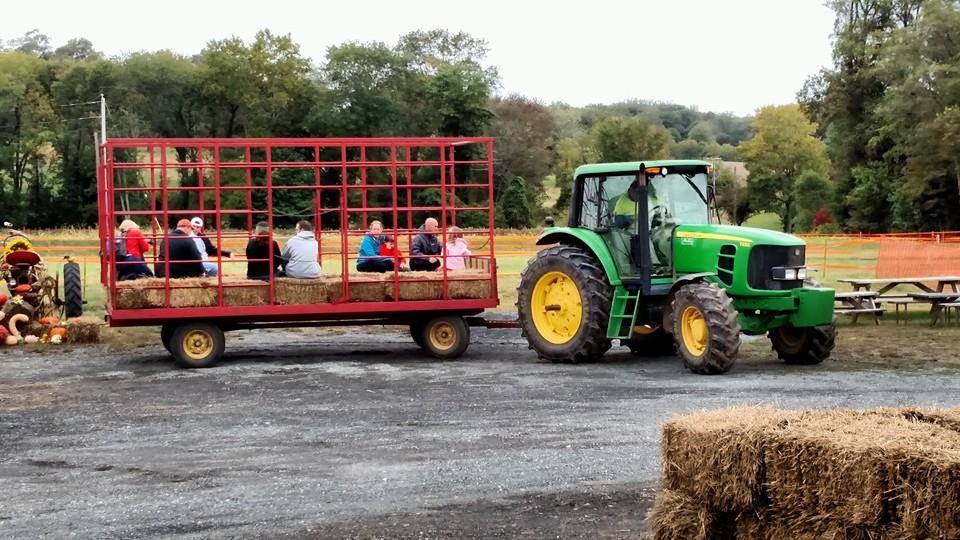 Brad's Farm Market in Harford County, Maryland started in 1992 (as Brad's Produce) when Brad Milton opened his two stands and rented his first farm of 17 acres.  Since then, we have grown to having a market on our home farm, 3 satellite stands and have been an active member of the Bel Air Farmers' Market for over 22 years. Following a lifelong dream, Brad began farming during summers while attending college at the University of Delaware.  After graduation, he started farming fulltime and in 2000 bought his first piece of farmland.  He quickly added a farm stand and greenhouses for growing spring flowers to the land.
In 2002, he and Karin married.  A year later, they added a son and a few years later a daughter.  They moved to their current home on the farm in Churchville and added one more son to their family. They remain here raising their 3 children while managing three stands, four greenhouses, 45 employees and four farms.
Two of the farms are used to raise the pigs and Angus beef herd.  The cattle graze on rolling countryside in the Deer Creek Valley.  The farms are also used to raise hay forage and grain to feed them through the year.
Brad's is always growing and evolving to bring our customers the best of all things local.  We could not do this without our real family and our Brad's family supporting us in the day to day of farm and family life.  It truly takes a village and we love helping the "village" that we live, work and play in eat healthy, locally raised food!